Robert Shankerman MD, Chief Medical Officer for United Health Centers Tragically Lost to the Coronavirus
September 20, 2020
United Health Centers of the San Joaquin Valley is mourning the loss of our dearly loved leader and member of our family. On Saturday, September 19, 2020, Dr. Robert Shankerman, Chief Medical Officer has died of COVID-19 related causes while in intensive care at St. Agnes Medical Center and patient since early August. While it is not clear how Dr. Shankerman contracted the virus, his death is a significant loss to the entire UHC Community including his colleagues, coworkers, and friends who are now grieving his loss. Dr. Robert Shankerman is survived by his partner of more than 20 years, Dr. Regis Debarros, also a physician with United Health Centers.
Dr. Shankerman was a passionate and vocal advocate for taking appropriate preventative safety measures related to contracting the virus. He quickly implemented numerous protocols and practices across the organization to protect staff and patients alike. Dr. Shankerman worked tirelessly to begin seeing UHC patients remotely through tele-health and phone appointments to ensure patients received their medications, timely care, and education on recommended coronavirus safety measures.
As UHC's Chief Medical Officer since 2014, Dr. Shankerman was responsible for clinical operations at 21 health centers in the Central Valley where over 125,000 patients receive their primary healthcare in Fresno, Tulare, and Kings Counties. Dr. Shankerman's accomplishments during his 6 years with United Health Centers were numerous including the establishment of the UHC/UCSF Family Practice Residency Program at the Parlier Health Center where he also saw patients twice weekly. Dr. Shankerman recruited, trained, and placed medical practitioners as the organization transformed and expanded from 12 to 21 health centers in 2020. As a voracious reader and student of current medical practices, he was educator, mentor, and tutor to 155 medical professionals including recent graduates from numerous residency programs, national and international transfers and those senior members of the UHC medical staff.
Dr. Shankerman received his Medical Degree from Tulane University School of Medicine in New Orleans, LA in 1987 and his Post Graduate Education from the Mayo Clinic in Rochester, MN in 1991. Dr. Shankerman was previously affiliated with the UCSD Medical School in San Diego as Associate Clinical Professor of Medicine and previously served as Chief Medical Officer for Clinica Sierra Vista. Dr. Shankerman was a Diplomat for the American Board of Internal Medicine and Certified as a HIV Specialist.
Dr. Shankerman was recipient of numerous awards including the Physician Recognition Award from the American Medical Association in 2001, the People to People Citizen Ambassadors Program from the Chinese Ambassador in 1998, and Murial Kaplan Compassionate Physician Award in 1987. Dr. Shankerman was member in numerous Societies and Organizations including; the American Academy of HIV Medicine, American Medical Association, American College of Physicians, American Academy of Ambulatory Care and the Mayo Clinic Alumni Association.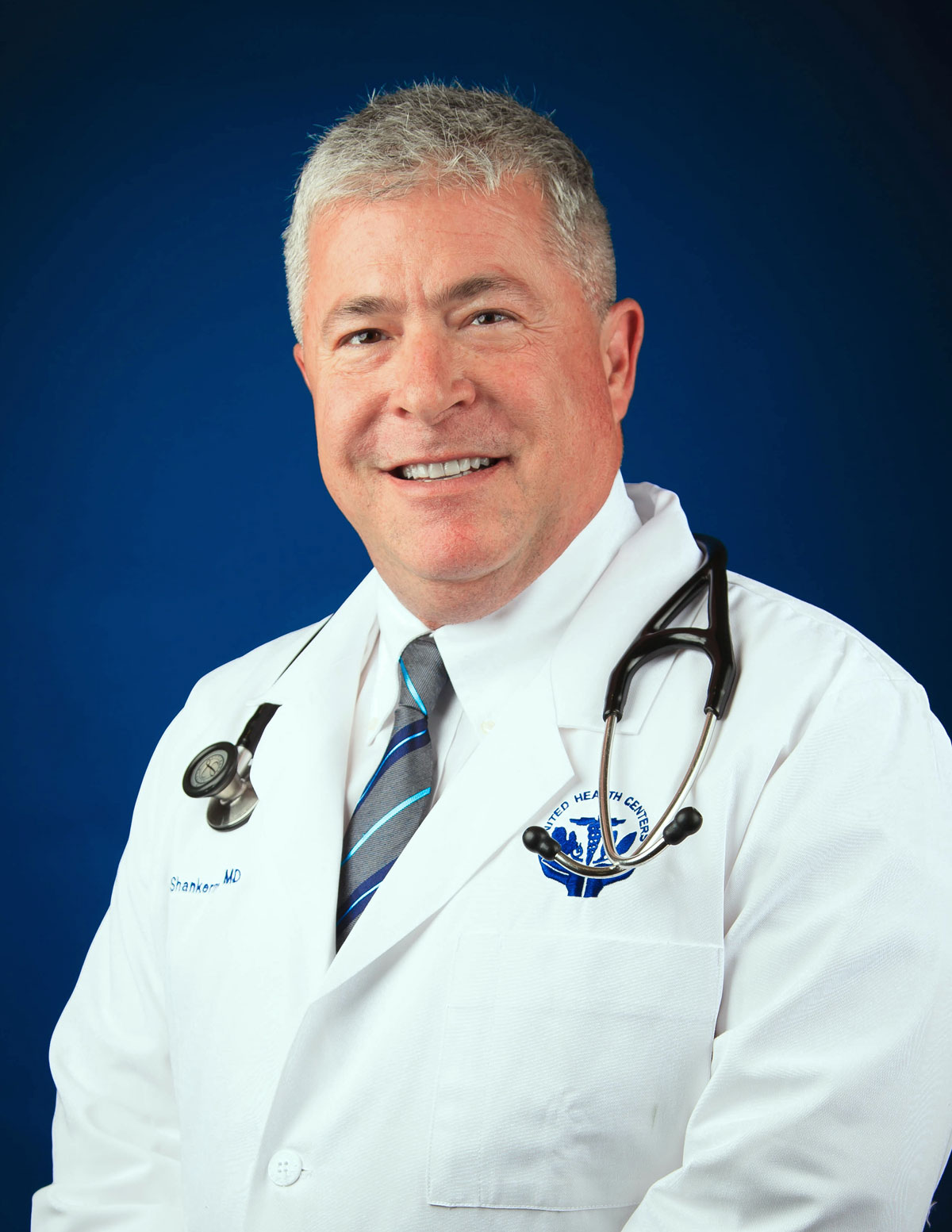 For Information Please Contact: David Phillips, Community Development Officer
559 305-5254 | phillipsd@unitedhealthcenters.org