United Health Centers' service area is located in the heart of California in the Central San Joaquin Valley. The San Joaquin Valley is considered the richest agricultural area in the United States. The agricultural economy of the San Joaquin Valley depends heavily on a farm labor force that is made up primarily of local farm workers. During the peak harvest season, migrant workers from throughout the Southwestern United States come to assist in the harvesting of a variety of fruits and vegetables. The area is considered the highest migrant impact area in the Country.

Our cultural sensitivity allows us to serve many nationalities. United Health Centers accepts various methods of payment, including Medi-Cal, Medicare, and private insurance. Services are provided to patients without insurance on a Sliding Fee Scale according to the patient's income and number of household members.
28
Health Centers ready to serve you with more on the way
---
Providing over 50 years of
quality health care.
100+
California Central Valley communities where we serve as the premier health care provider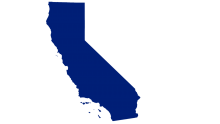 ---
Our patient satisfaction is at the forefront.
We are a private non-profit organization that was incorporated in 1971. Our vision is to improve the health and quality of life for the communities we serve.
Our Leadership
Board of Directors, Executive Leadership Team, and Senior Leadership Team. The excellent leadership and compassion they exemplify is hard to miss.