Envision the hero in you, join our team.
Join forces with us.
We are currently hiring physicians for our new Visalia Health Center.
Serving rural communities of the Central Valley since 1971.
We are committed to improving the health of our communities.
We are equipped with a network of Health Centers that offer comprehensive primary care and specialty care services.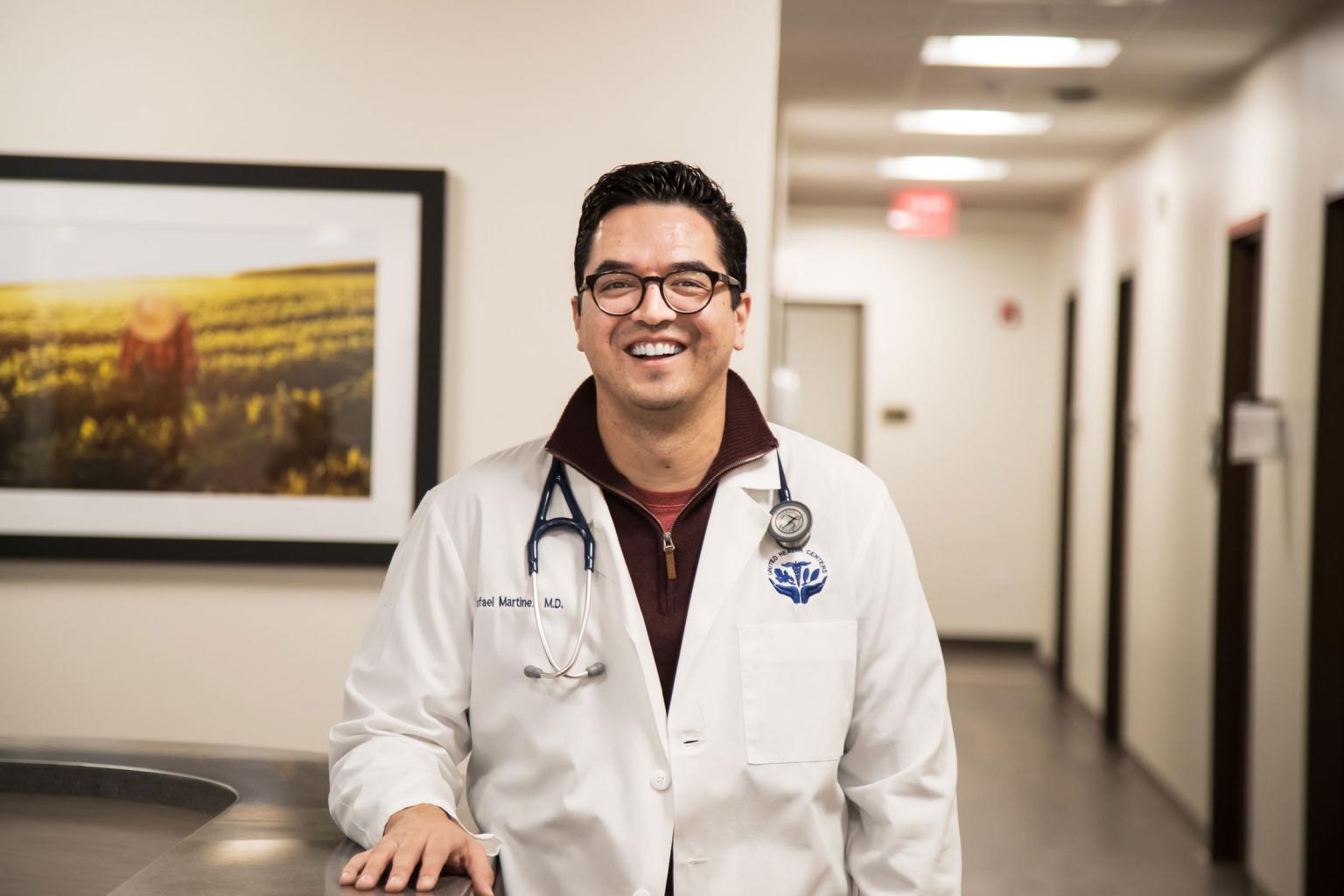 Every community deserves health care from caring and talented staff.
Start a conversation with us.
Join United Health Centers and be proud to be an essential member of the best choice in the Valley for health care.
Interested in speaking to our Provider Recruiter, Stacee Reed? Please reach out!
559-646-6618 Ext. 0023 | reeds@unitedhealthcenters.org
---
Great Opportunities with a Vision to the Future!
---
Health Insurance
Medical, Dental, and Vision Health Insurance

Monthly Employee premium - $36.16
Monthly Employee + 1 dependent - $150
Monthly Employee + 2 or more dependents - $250

Office co-pays - $20 per visit (Includes specialty visit)
Annual deductible - $250/person, $750/family
Prescription - $10/generic, $20/brand, $45 non-formulary brand
Eye exam, glasses or contacts every year, Lasik surgery
Oral exams and teeth cleanings every six months
The Hartford Life Insurance
Free Group Life & AD&D Insurance at 1.5x your annual salary
Free long term disability insurance
Low-cost supplemental term life insurance up to 5x your salary
Supplemental life insurance for your spouse and children
Value-added benefits: Travel assistance, ID theft protection services, funeral planning, estate guidance, and counseling services
Flexible Spending Account
Pre-tax Visa card
Healthcare expenses
Dependent care expenses
OTC medicine (with prescription)
Loan Re-Payment
Malpractice Insurance Coverage
Retirement Plans
401(K), Roth 401K
Company matches up to 5% of annual salary
Work/Life Balance
Paid time off - 26 days a year
Nine paid holidays a year
Paid continuing education
---
The best careers are at United Health Centers
of the San Joaquin Valley.
---